Halka B. Organics
Frankincense & Rose Body Oil
With Certified Organic Moroccan Argan, Baobab, Moringa, Black Cumin, Hempseed & Avocado Oil
Regenerating & Highly Nourishing, a treat for your body & your soul.
Ingredients: Cold pressed Moroccan argan oil*, baobab oil*, moringa oil*, black cumin seed oil*, hempseed oil*, avocado oil* and 100% pure plant essential oils of frankincense (boswellia sacra), & Bulgarian Rose Damask & Moroccan Rose plus natural vitamin E.
100% Natural / * Certified Organic 
This one is an extremely light oil with amazing moisturising abilities and a soft scent of the Omani limy/lemony boswellia sacra Hojari Frankincense. The Frankincense & Rose Body Oil is one of our clients' favourites. It contains a ton of valuable nutrients and the vibration is one of caring and loving oneself just that little bit more :) It is truly a magical oil not only for the skin but also for the soul.
If you are looking for an amazing experience, try a body FRANKINCENSE & ROSE BODY SCRUB first or use it in a heavenly bath. You will not be able to stop touching your skin as it leaves it silky soft and smooth. Enjoy!
Apply to the body when and as needed and is also the perfect relax and de-stress massage oil for any occasion.
Customer Reviews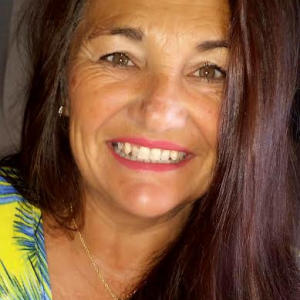 JR
09/21/2021
Julie R.

Australia
Good Vibrations
There is something intriguing in this bottle that takes me on a journey and let's me tap into good vibes—nurturing body, mind and soul.
09/25/2021
Halka B. Organics
Thank you Julie and so it shall :) We love our 'frankie' blended with soft roses from Bulgaria :) May it serve you well.
09/18/2021
Gabrielle E.

Australia
Body oil
These body oils from Halka B absorb incredibly well, leaving your skin feeling soft and rehydrated. They have a lovely subtle scent and a little goes a long way. I love these products from Halka B the packaging is thoughtful and products a very high quality and long lasting.
09/18/2021
Halka B. Organics
Thank you Gabrielle for your valuable feedback and 5star review :) And thank you for sharing the passion :) Enjoy!