Halka B. Organics
Organic Cacay Oil (Kahai) Nature's very own vegetarian Retinol The new oil in town :)
Our newest baby, an amazing oil cold-pressed from the nuts of the Amazonian Cacay tree from Colombia extremely high in 100% natural Retinol, Vitamin E and Linoleic Acid for greater elasticity, luminosity, hydration & firmness. 
It contains three times more naturally occurring Retinol (Vitamin A) than Rosehip Oil and is rich in skin enriching vitamins and fatty acids with a beautifully smooth dry finish. Retinol is well known in the skin industry to activate the skin's natural renewal process, promote cellular regeneration and most importantly stimulate the production of collagen and elastin. 
Retinol usually comes from animal sources, so the fact that any vegetable oil contains retinol is very rare.

There are also different types of retinol.

 

Retinoic acid

 

is the most effective one, but also the most irritating. This is the one that reacts with sun and UV, it is photosensitive and it can cause spots on the skin. What our Cacay Oil contains is

 

Retinyl palmitate

. This kind of retinol is more stable, not irritating and it is

not photosensitive. Our organic Cacay Oil was scientifically tested in Germany for its phototoxicity and was shown to be safe) 

That's why it is secure to use in

day light

, on sensitive skin and

during the pregnancy

.
Linoleic Acid is a valuable aid for dry and dehydrated skin to restore its protective barrier and increase resistance to external factors like weather, heaters, air-conditioners that tend to dry out the skin. 
Vitamin E provides valuable nutrition to the skin and acts as a powerful antioxidant. 
Clinical studies done in Germany with our Organic Cacay Oil has shown amazing results within a four week period where 95% of participants showed a 45% reduction in wrinkle volume PLUS amazing improvements in hydration, firmness, smoothness and elasticity! Well, we thought, a little bit of natural vanity won't hurt anybody :) and of course we added the Cacay Oil straight to our 24K Gold Face Oil. 
We have trialed the oil ourselves for various skin types and experiential levels of skins :) and based on the feedback that we received, we decided to offer this oil in its 100% PURE FORM mostly to less experienced skins and problem skins but found that for more experienced skins, the addition of our amazing ORGANIC PRICKLY PEAR SEED OIL (Barbary Fig) increases the Linoleic Acid and the Vitamin E (as this oil is packed with these goodies) and transforms the CACAY OIL into a master oil by itself. 
This oil can be used in addition to your routine or just by itself as it nourishes the skin beautifully. Take your pick :) 
Our oil comes from Colombia because of its smooth dry application and to support the Reforestation Project with these native trees plus to provide Fairtrade working opportunities for communities in rural Colombia. It is approved by ECOCERT and COSMOS. 
Enjoy this amazing oil! 
Customer Reviews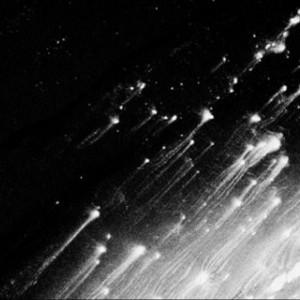 AG
05/12/2022
Amy G.

Australia
Loving this oil
I've been using this oil every day for about a month now and I'm loving it, it makes my skin so soft and I've definitely noticed my skin looks more toned and bright. I've also noticed that some of my dark spots have lightened :)
05/15/2022
Halka B. Organics
oh wow Amy, that is great feedback - thank you for sharing. We love it too :)
01/27/2022
R S.

Australia
Cacay
Superb oil. Just divine. Youthful Nourishment in a bottle! Absolutely love it and will definitely be purchasing more. Thankyou Halka, wonderful addition to your beautiful range of products.
01/27/2022
Halka B. Organics
Thank you R :) so happy to hear, it is turning out to be a super oil for our people in the shop too :) We loooove it! :) Thanks for the feedback. Hali