Halka B. Organics
Palo Santo Incense Sticks & Cones
Natural Palo Santo Incense Sticks & Cones and Palo Santo & Copal Incense Sticks
Wild harvested, ethically sourced & handcrafted in Peru
Burning time: Incense Sticks approx. 1 hour | Cones approx. 20 minutes
--
Palo Santo (Bursera Graveolens), which is Spanish and literally translates into 'Holy Wood' is a mystical tree that grows generally on the coast of South America, Our Palo Santo is grown and wild harvested in Peru. The tree belongs to the same family as Frankincense, Myrrh and Copal.  Palo Santo is part of the citrus family and has a very sweet complex scent with notes of pine, mint and lemon. We offer the Palo Santo Incense Sticks pure with the typical scent of sweet Palo Santo or with an addition of Copal which creates a rather beautiful earthy scent.
Palo Santo is enjoyed by many for its energetically cleansing and healing properties. It creates a pleasant, sweet smoke. It provides an uplifting scent that raises your vibration in preparation for meditation and allows for a deeper connection to the Source of all creation. It is also said that Palo Santo enhances creativity and brings good fortune to those who are open to its magic.
And it works well in keeping away mosquitoes and other flying insects.
It is a strong medicine that has been popularised for its heavenly presence in Ayahuasca ceremonies while keeping energies grounded and clear.
Palo Santo is traditionally used for relieving common colds, flu symptoms, stress, asthma, headaches, anxiety, depression, inflammation, emotional pain and more.
Our Palo Santo comes from a small group of entrepreneurs in the Peruvian jungle who are part of and dedicated to working with local indigenous communities and protecting the native environment. The are working within a forest concession provided by the Peruvian state. By burning our Palo Santo you are supporting local indigenous communities and protecting their vital environment.  
Each stick burns for approx. 1 hour - each cone for approx 20 minutes (Please note the Cones throw a lot of smoke while the incense sticks are burning smoothly and gently.
Customer Reviews
10/21/2021
Terri A.

Australia
Cones Incense
Tried for the first time and loved them. Great smell and easy lighting.
10/22/2021
Halka B. Organics
Great to hear you loved them. Thanks for your feedback Terri :) With much appreciation, Hali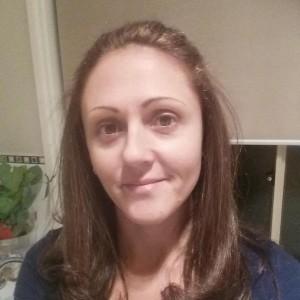 DT
08/05/2021
Divna T.

Australia
Amazing Incence
Such beautiful natural Incence. Very strong and the scent last a long time after it has burnt out.
08/06/2021
Halka B. Organics
Thank you Divna for your 5star review. Happy you like it and enjoy the natural scent of the Palo Santo :)
05/28/2021
Monique M.

Australia
Favourite incense
I burn these every day or when I really want to cleanse my house and space. They burn beautifully and are pure.
05/28/2021
Halka B. Organics
Thank you Monique - we love the sweetness of these ones too :)
03/04/2021
Julie J.

Australia
Fast delivery awesome product
These sticks and cones smell absolutely amazing and long burning
03/05/2021
Halka B. Organics
Thank you Julie for your 5 stars and for making the effort to share :) Very much appreciated. Enjoy!