Halka B. Organics
Sun Oil - Before, During and After the Sun
Contains naturally protective actives that empower your skin
Ingredients: Coldpressed oils of Virgin Coconut*, Moroccan Argan*, Pomegranate, Black Cumin Seed*, Tamanu*, Sesame*, Baobab* & Wheatgerm. Natural Vit E. Pure essential oils of Sandalwood, Frankincense, Myrrh, Pomegranate CO2, Coffee CO2, Seabuckthorn, Helichrysum & Lavender
--
Summer is sure on its way and the skin will need some help from you. Our Summer oils contain a ton of nutrients to help you with just that plus keep your skin beautifully hydrated, well nourish and silky smooth.
The SUN OIL can be used before, during and after exposure to the sun. 100% pure oils that contain naturally active protective components that help to combat the damage of harmful UV rays. Oils that are pressed from desert plants that protect themselves naturally to cope with the sun's harsh rays and oils that are naturally high in antioxidant to gobble up those free radicals that are created by exposure to the sun. Absolutely no oils are used in this blend that increase the skin's photosensitivity - which are just about all the fresh citrusy scented oils that we all so love but are not beneficial to the skin in summer time at all.
This oil has a coconutty herbaceous scent and our clients have come to love the smell and associate it with a warm summer feeling and the beach. It has made its way through Australia, Africa and Asia when we were testing it on real people in different situations with wonderful results.
It can be used all over the body from hair, face to toe and will leave your skin wonderfully smooth. Love your skin that little bit more. Leave it free of waxes to allow to soak up the benefits of the sun like Vit D and to allow to detox via the pores when you sweat.
And of course, take it easy in the sun - this oil does not block anything - it just helps your skin do its job naturally. Be smart and work with the sun and your skin wisely.
ENJOY!
Customer Reviews
11/21/2021
Amanda T.

Australia
High quality
The products were packages in eco friendly packaging and welcoming on the eye and what I ordered were beautiful scents of high quality . Very impressed , thankyou
11/21/2021
Halka B. Organics
Thank you Amanda for your great feedback and 5stars :) Happy you appreciate our eco friendly approach - it means a lot to us :) Hali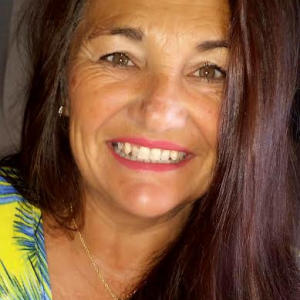 JR
09/21/2021
Julie R.

Australia
A kiss of the sun
A kiss of the sun in the morning loves warming this sun oil. My daily go-to as a thank you makes skin soft and lovely always.
09/25/2021
Halka B. Organics
Thank you Julie, the Sun Oil has become like the cult smell for our in store clients associated with summer and sun for nearly 10 years now :) You are our very first reviewer as an online buyer :) Very much appreciated. Let there be plenty of sunshine :)