Halka B. Organics
Arabic Nights Roll On Essential Oil Blend
A Sensual Spicy Blend to enjoy as a roll on consisting of 100% pure essential oils blended into Australian Jojoba - an easy way to get these oils onto your skin. 
Ingredients: 100% Pure Essential Oils of Ylang Ylang, Patchouli, Tolu Balsam, West Australian Sandalwood, Frankincense, Cinnamon, Clove & Mandarin blended with Australian Jojoba.
--

This deeply provocative warm and spicy blend that has been designed to warm the heart and open the senses to a sensual experience where earthy spices linger in the air ever so gently seducing our bodies, our minds and our spirits.
Customer Reviews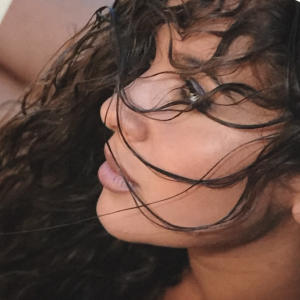 LW
12/29/2021
Liv W.

Australia
Arabic Nights Roll On
This blend is full of spice and deep full aromatics. Really beautiful. This blend is powerful & pungent. Refreshing to have a blend that is fearless
12/31/2021
Halka B. Organics
Oooh Liv! love it "fearless"! :) Thanks for your feedback and rating :) very much appreciated. Hali
09/14/2021
kasia K.

Australia
great smell :)
great smell :) thank you so much :)
09/16/2021
Halka B. Organics
Thank you Kasia for your 5star review :) and for enjoying our offerings :)