Halka B. Organics
Botanical Toothpowder
A powerhouse of a powder for healthy Teeth & Gums.
Ingredients: Volcanic Ash (Moroccan Rhassoul Clay), Australian Sandalwood, Aloe Vera*, Tumeric*, Myrrh, Baking Soda, Moringa*, Slippery Elm*, Cacao*, Peppermint* & Xylitol*
(*certified organic)

--
How to use:
Wet your toothbrush and dip into the powder and brush your teeth gently for 2 mins. OR You can dip your toothbrush into Coconut Oil or Black Cumin Seed Oil and brush like that. For best use, we recommend to vary between water and oil dipping.
Feedback of this powder has been overwhelmingly positive for any gum diseases and it has shown to keep your teeth in top health.
If you are dealing with any gum disease, we recommend oil pulling in addition plus use our MOUTHWASH to swish through your teeth and mouth.
Customer Reviews
Botanical toothpowder
Using this toothpowder made me realize how much you can grow accustomed to strongly flavored and abrasive toothpastes because it takes some time to get used to it. It's good to know while brushing your teeth with this powder that it's full of good ingredients important for the health of your gums and teeth. I am very happy with the purchase. Thank you Halka.
03/19/2022
Monique M.

Australia
Well wow.. Best tooth powder I've ever tried
I love using natural tooth powders but recently I've had sensitive teeth and gums and staining from coffee. I started using dentist brands and they got worse so I reached out to this little gem of wonders. I used it last night and LOVED it. This morning I woke up with no horrible morning breath taste in my mouth and my teeth were whiter. The part of gum in my mouth that was sore is no longer sore . A definite game changer for me. Tonight I will try with organic coconut oil. Halkab I live by all of your products.
03/25/2022
Halka B. Organics
oh wow! Thanks Monique for sharing, we totally love this one too. Many of our clients say it is like their little power secret :) So happy to hear. Hali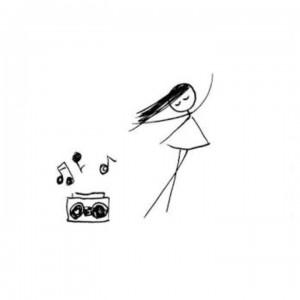 TP
12/11/2020
Tina P.

Australia
Botanical tooth powder
Well heck, where do I start haha, this is super easy to use and I can feel a difference in my gum and teeth just using it for a short time. I had a dentist ready to pull 2 teeth and an apparent abscess... this has really helped settle the tooth in question.
12/12/2020
Halka B. Organics
Thank you Tina for your great reviews! Very much appreciated. And I am very happy to hear about your tooth story :) Hali