Halka B. Organics
Frankincense & Rose Face Oil our little gem for normal to dry skin
A powerhouse of nutrients & antioxidants - a feel good oil for your face & soul.
As a wonderfully emollient light weight oil this has certainly been a favourite of many of our clients. Similar to the Rose Damask Face Oil, it has an array of amazing unadulterated oils that look after your face, neck & decollete. As with all our oils you will find this to be a revitalising and regenerating superfeed for your skin. Full of anti-oxidants, essential fatty acids, minerals and vital vitamins derived from natural sources such as Black Cumin Seed, Pomegranate, Kiwi & Avocado. The base is a blend of Moroccan Argan and Prickly Pear Seed Oil (Barbary Fig) which has inherent an impressive array of vital Vitamin E naturally. The Tamanu Nut Oil is a skin healing oil par excellence and supports this blend to balance your skin and keeps it healthy and vibrant.
The scent is an infusion of our precious white Hojari Frankincense (Boswellia Sacra) from Oman and gentle Rose Damask from Bulgaria into the more herbacious healing plant of Helichrysum which is also know as Everlasting or Immortelle. All these essential oils have a reputation to help restore stressed skin, regenerate skin cells and support the natural protection mechanism of the skin. But beyond all that, it just makes your skin and your soul feel good :) 
An everyday quickly absorbing light weight oil that provides prolonged hydration. Sits great under make up so you won't have that drying feel arising.
For a more luxurious richer feel and skin feed please see our 24K Gold Face Master Elixir .
ENJOY! Please breath this oil in as you apply it and allow the body and soul to benefit from the high vibrations. Be kind and gentle to yourself and support the power of our oils by appreciation where you find yourself to be right now and by connecting to and feeling your strength and beauty.
Ingredients: Cold-pressed Moroccan Argan Oil*, Black Cumin*, Prickly Pear (Barberry Fig)*, Tamanu*, Pomegranate*, Kiwi & Avocado Oil*. Pure Essential Oils of: White Frankinsence (Boswelia Sacra), Bulgarian Rose Damask & Helichrysum*
100% Natural / * = Organic.
Customer Reviews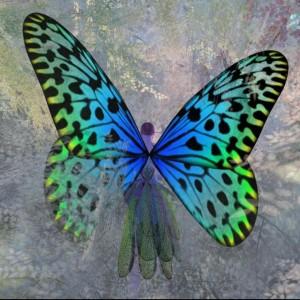 WR
06/21/2021
Willow R.

Australia
Frankincense & Rose Face Oil
Everything from Halka B is of the highest quality on every level. It feels so very good to use products made with love containing the highest vibrations. This face oil is an affordable treat. My skin soaks it in and every time I use it I can see and feel the deep nourishment it imparts. I can't ask for anything more. Self care is priceless and I am so grateful I found Halka B. <3
06/23/2021
Halka B. Organics
Wow! Thank you Willow for such a passionate 5star review. We are happy we have clients like yourself who enjoy and value our offerings so much. Very much appreciated.
06/10/2021
David C.

Australia
Great oils; improve bottle
Love the oil; consider a more stable bottle; it's narrow and tips easily suggest square or round shape for greater stability and decreased chance of tipping over...I have done it several times.
06/11/2021
Halka B. Organics
Thank you David for your 5star review and feedback. That is bad indeed! We still do sell the round bottles in our shop but they got voted out by our clients in favour of these ones. So next time, please do message us and we send you a round one instead :) These oils should end up on your face not in the sink :) Sorry to hear but thanks for enjoying the oils while they last :)
01/10/2021
Shaney A.

United States
Supreme
A supreme treat! Every time I have an unplanned sabbatical from this skincare, once I determine the purchase & resource commitment is worth it I swoon over the sacred aroma healing my whole soul, as well my dermal layers. Praying the planet recovers from my worldly sourcing ...
01/13/2021
Halka B. Organics
Thank you Shaney. We too are praying the planet will recover and we are doing our best to source from farming practices that are not depleting the resources and offer sustainable income to communities. Thank you for your consideration as this is a very important principle of our business. You can enjoy this face oil with peace in mind.