Halka B. Organics
Strengthening Hair Oil for Dark Hair with Moroccan Argan, Ginger & Rosemary
A hair treatment par excellence. Nourishing Oil to strengthen fine hair, encourage growth & support scalp health. Revive and deeply nourish your hair.
With highly nourishing oils that have been used for centuries in ancient traditions in Morocco, India and Egypt. 
Castor oil contains a high percentage of ricinoleic acid (monounsaturated fatty acid), which helps to nourish the hair follicles and reactivate dormant ones adding volume, strength and shine.

Essential oils that are known to support healthy circulation and promote hair volume and growth. 
Ingredients: Cold-pressed oils of Moroccan Argan*, Black Cumin Seeds*, Virgin Olive*, Black Sesame*, Avocado*, Castor*, Baobab*, Jojoba, Pure Essential oils of Ginger, Thyme, Cedarwood, Palmarosa, Lemongrass, Clary Sage & Rosemary & Natural Vit E
100% natural / *=certified organic
Which hair oil is suitable for me? DARK OR FAIR? The Fair Hair oil is exactly the same as the Dark Hair oil except that we left the Rosemary Essential Oil out in the FAIR HAIR OIL as it can give blond and bleached hair an orange tint. So if you have blondish or bleached hair, please use the FAIR HAIR OIL.
Massage into scalp and hair before each wash and leave in for at least 30 minutes before rinsing out. This oil works also wonders as a warm oil hair treatment. Warm it slightly up in an oil burner, massage into scalp and hair, warm and towel and wrap around your hair. Leave in for 20min and wash out. Or just use on damp skin before dry blowing & styling to protect and nourish.
Enjoy!
Customer Reviews
05/15/2022
Yusuf G.

Australia
Energetic.
For me, it does what it says. I use 3-4 drops for beard and a few more for my hair, along with some balm and it brings both beard and hair to life. Feels great. Highly recommended.
05/15/2022
Halka B. Organics
Thank you Yusuf for such a great feedback. Very much appreciated. Great to hear that it is great for the beard as well! Halka B.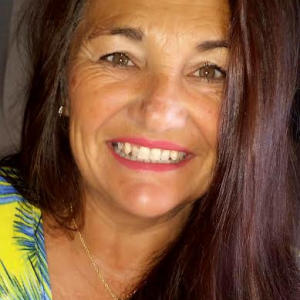 JR
09/21/2021
Julie R.

Australia
Must have for a pick-me-up
Ginger and Rosemary are my weakness. This is a real treat for my hair. Loving the nourishment and instant shine and the aromatic is divine. Your hair will soak up the goodness and invigorate your senses. What a bonus!
09/25/2021
Halka B. Organics
Thank you Julie. Your feedback is so much appreciated. An oil that we could not do without any longer ourselves :) PLUS, it is great for our brain function. How good does it feel when you massage it into your scalp :)